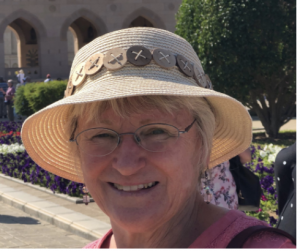 After retiring from teaching elementary and middle school for 30 years, as well as teaching stints overseas, Gretchen started teaching senior fitness classes. She has been certified through the American Senior Fitness Association for the last six years.
She believes as we get older we need to continue to strengthen our muscles, especially our hearts, in order to fully enjoy our "mature" years. Staying flexible, balanced, and strong is our goal!
Gretchen is the mother of two awesome sons, two amazing daughters-in-law, and three brilliant grandchildren.
View all trainers